Value-based Kidney Disease Management: It Starts Early
Value-based Kidney Disease Management: It Starts Early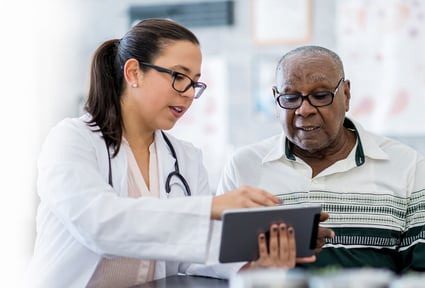 To d
ownload the Issue Brief,


"Value-based Kidney Disease Management:
It Starts Early,"
please complete this form.
Although recognized as a national health crisis, chronic kidney disease (CKD) is underdiagnosed and underreported in its early stages, with only 3.4% of CKD patients being diagnosed in Stages 1–2. To achieve better patient outcomes, kidney disease management must begin much sooner. This is the focus of Healthmap's new Issue Brief, in which we look at:
The role of the primary care provider

Early signs of CKD

Who should be screened

Testing, identifying and documenting CKD

How Healthmap Solutions can help
Value-based Kidney Disease Management:: It Starts Early is available for immediate download.